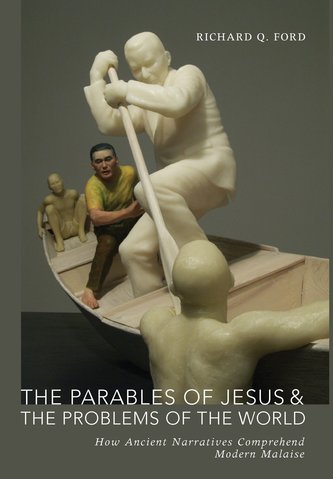 This book study begins June 30, 2019.
This will be the fourth Parables book we have done as a group, including titles by Brandon Scott, John Dominic Crossan and Amy-Jill Levine. An important point made by all these authors is that the parables of Jesus were meant to be totally open ended and make you think about your own situation, rather than providing answers for you to accept. The Gospel writers sometimes let Jesus speak for himself, but they often book end their descriptions of the parable and situation with their own morality and conclusions. I like the open ended presentations. However, this book is different as the author is using Jesus' parables to help us think about specific situations in the world today. By doing this, he must include his interpretations of Jesus' stories. It's not a bad thing in this case.
From Amazon: Remarkable is how extensively in each parable Jesus provides a subtle but rich array of unexpected possibilities hidden within the hierarchies of power so commonplace in his world. By doing so he profoundly addresses the perils inherent in the prerogatives of many of us living in today's world. In these ancient interpersonal tragedies, readers can discover modern global analogues-where the powerful still control the powerless and where others of us, immersed as we are in privilege, are still willing to side with control.