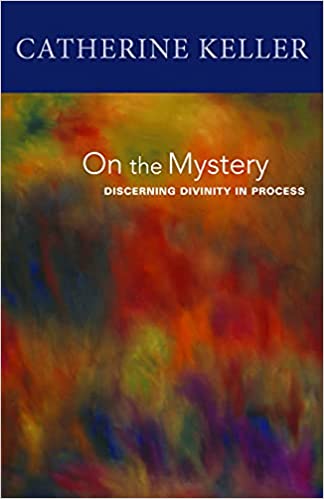 This bookstudy will begin January 9, 2022 only on Zoom.
This is the first book by an actual theologian that we have studied. This will be difficult for me as a scientist, but should yield some very interesting discussions. From the back of the book:
With immediate impact and deep creativity, Catherine Keller offers this brief and unconventional introduction to theological thinking, especially as recast by process thought. Keller here takes up theology itself as a quest for religious authenticity in a way that helps us probe the meaning of the divine, of divine power and compassion, of our evolving world, and of Christian life in the Spirit.
Through a marvelous combination of brilliant writing, story, engaging reflection, and unabashed questioning of old shibboleths, Keller redeems theology from its often dry and predictable categories to reveal what has always been at the heart of the theological enterprise: a personal search for intellectually honest and credible ways to make sense of the loving mystery that encompasses even our confounding times.
Catherine Keller is Professor of Constructive Theology at the Theological School and Graduate School, Drew University.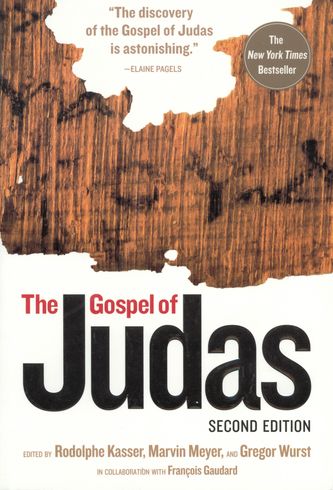 This bookstudy will begin April 24, 2022 only on Zoom.
For 1,600 years its message lay hidden. When the bound papyrus pages of this lost gospel finally reached scholars who could unlock its meaning, they were astounded. Here was a gospel that had not been seen since the early days of Christianity - a gospel told from the perspective of Judas Iscariot, history's ultimate traitor.
With the dedication and expertise of an international team of scholars, the fragile manuscript has been carefully reconstructed and restored and the text translated from its original Coptic into clear English prose. For the firs time in centuries, scholars and enthusiasts can now read for themselves the gospel's unique perspective as it sheds new light on the concerns of early Christians.
This book is an introduction, a translation, and six essays by various scholars.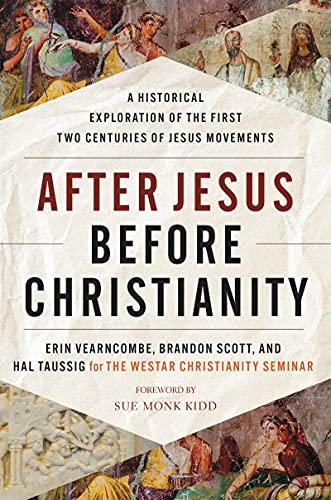 This bookstudy will begin July 10, 2022 only on Zoom.
From the creative minds of the scholarly group behind the groundbreaking Jesus Seminar comes this provocative and eye-opening look at the roots of Christianity that offers a thoughtful reconsideration of the first two centuries of the Jesus movement, transforming our understanding of the religion and its early dissemination.
Christianity has endured for more than two millennia and is practiced by billions worldwide today. Yet that longevity has created difficulties for scholars tracing the religion's roots, distorting much of the historical investigation into the first two centuries of the Jesus movement. But what if Christianity died in the fourth or fifth centuries after it began? How would that change how historians see and understand its first two hundred years?
Considering these questions, three Bible scholars from the Westar Institute summarize the work of the Christianity Seminar and its efforts to offer a new way of thinking about Christianity and its roots. Synthesizing the institute's most recent scholarship—bringing together the many archaeological and textual discoveries over the last twenty years—they have found:
There were multiple Jesus movements, not a singular one, before the fourth century

There was nothing called Christianity until the third century

There was much more flexibility and diversity within Jesus's movement before it became centralized in Rome, not only regarding the Bible and religious doctrine, but also understandings of gender, sexuality and morality.
Exciting and revolutionary, After Jesus Before Christianity provides fresh insights into the real history behind how the Jesus movement became Christianity.
And, it's really easy to read.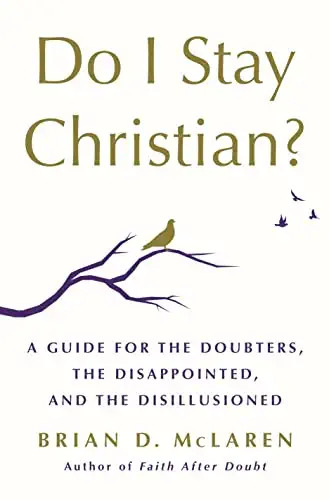 This bookstudy will begin October 2, 2022 only on Zoom.
Do I Stay Christian? addresses in public the powerful question that surprising numbers of people―including pastors, priests, and other religious leaders―are asking in private. Picking up where Faith After Doubt leaves off, Do I Stay Christian? is not McLaren's attempt to persuade Christians to dig in their heels or run for the exit. Instead, he combines his own experience with that of thousands of people who have confided in him over the years to help readers make a responsible, honest, ethical decision about their religious identity.

There is a way to say both yes and no to the question of staying Christian, McLaren says, by shifting the focus from whether we stay Christian to how we stay human. If Do I Stay Christian? is the question you're asking―or if it's a question that someone you love is asking―this is the book you've been waiting for.
In part one, McLaren lays out ten reasons for abandoning Christianity.
In part two, McLaren lays out ten reasons for remaining Christian.
After laying out reasons to leave and stay, Brian shifts to the third and final section of his book. He begins by asking, "Will we stay Christian? and Will Christianity survive? are less important questions than these: How shall we humans survive and thrive? What good future shall we strive for? How can we align our energies with the divine energy at work in our universe?