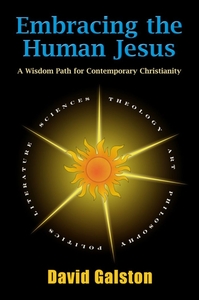 This is the initial entry for Embracing the Human Jesus by David Galston.
Meetings will run from January 13 to March 10, 2013 at our usual 7:00 PM on Sunday evenings.
Comments on this blog will include questions for each chapter and any comments readers would like to share with the group. As readers will notice, we never have time to get to all the questions in an evening. That means that sometimes your favorite question (either one the leader posed, or your own) will not be addressed. That problem can now be remedied here on this blog. Further, we can "prime the pump" by getting ideas flowing even before the meeting starts on Sunday evening. Remember the potluck at the last meeting.